I read a lot. I've been keeping a book log since the beginning of 1999. I've read 1919 books since then (about 91 books per year).
Below is the list for this year. See complete list.
Currently Reading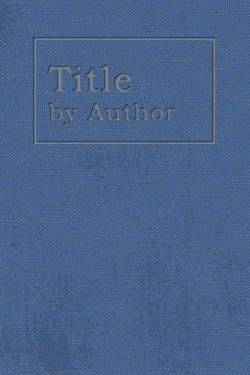 The Flower Girls
by Alice Clark-Platts
This is the third book by the founder of the Singapore Writers' Group.
Finished Reading
Title and Author (Series)
Finished
The Prestige


by Christopher Priest

17-Apr-19
The Black Tides of Heaven (Tensorate Series 1)


by JY Yang

14-Apr-19
The Red Threads of Fortune (Tensorate Series 2)


by J.Y. Yang

13-Apr-19
Chasing the Light


by Jesse Blackadder

10-Apr-19
The Stranger


by Albert Camus, translated by Matthew Ward

05-Apr-19
The Autobiography of an Unknown Indian


by Nirad C. Chaudhuri

05-Apr-19
Looking for Alaska


by John Green

04-Mar-19
Man's Search for Meaning


by Viktor E Frankl

01-Mar-19
The Fat Years


by Chan Koonchung

24-Feb-19
Quid Pro Quo


by Peter Jones

07-Feb-19
Supplemento al dizionario italiano


by Bruno Munari

21-Jan-19
We Love Serangoon Gardens (Our Neighbourhoods 9)


by Urban Sketchers Singapore

07-Jan-19
We Love Geylang Serai (Our Neighbourhoods 8)


by Urban Sketchers Singapore

07-Jan-19
We Love Chinatown (Our Neighbourhoods 7)


by Urban Sketchers Singapore

07-Jan-19
The Count of Monte Cristo


by Alexandre Dumas, translated by Robin Buss

21-Jan-19
Rashomon and Other Stories


by Ryunosuke Akutagawa (trans Kojima Takashi)

02-Jan-19
16 books finished so far.
4,771 pages in the selected books (an average of about 298 pages each).
That's an average of about 22 days per book (assuming no overlap) or 6 days per book (taking actual overlap into consideration), which is equivalent to 16 books (or 4,784 pages) per year. Or 13 pages per day, actually.

Typical number of books in progress simultaneously: 0.

Fiction books: 9 (56%)
Non-fiction books: 7 (44%)