I read a lot. I've been keeping a book log since the beginning of 1999. I've read 1984 books since then (about 89 books per year).
Below is the list for this year. See complete list.
Currently Reading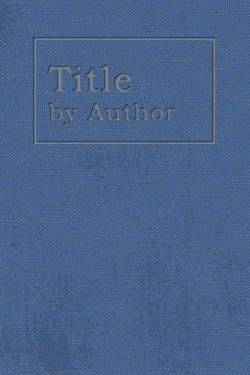 The Flogging of Singapore
by Asad Latif
The chewing gum ban and the caning of Michael Fay are two of the things that Americans are most likely to know about Singapore. I don't think anyone has written a book about the chewing gum ban... this is one of two books I know of written about this particular caning incident.
Finished Reading
Title and Author (Series)
Finished
From Singlish to English


by Christian Chua

05-Jun-20
Introduction to Objectivist Epistemology


by Ayn Rand, edited by Harry Binswanger and Leonard Peikoff

04-Jun-20
Singlish to English: Basic Grammar Guide


by VJ Times

03-Jun-20
The Caning of Michael Fay


by Gopal Baratham

22-May-20
Don Quixote


by Cervantes (translated by P.A. Motteux)

18-May-20
Crime and Punishment


by Fyodor Dostoevsky, translated by Constance Garnett

05-Apr-20
30 Days to a More Powerful Vocabulary


by Wilfred Funk and Norman Lewis

29-Mar-20
Educated


by Tara Westover

23-Mar-20
The Many Worlds of Albie Bright


by Christopher Edge

22-Mar-20
Asian Proverbs


by FormAsia

21-Mar-20
Preliminaries to Linguistic Phonetics


by Peter Ladefoged

21-Mar-20
The Heartsick Diaspora


by Elaine Chiew

08-Mar-20
The Place of Grammar in Writing Instruction


by edited by Susan Hunger and Ray Wallace

04-Mar-20
Reading Lolita in Tehran


by Azar Nafisi

21-Feb-20
You Beneath Your Skin


by Damyanti Biswas

13-Feb-20
Troublemaker


by Andrew Clements

27-Jan-20
How to Train Your Dragon (How to Train Your Dragon 1)


by Cressida Cowell

27-Jan-20
Nimita's Place


by Akshita Nanda

26-Jan-20
Anna Karenina


by Leo Tolstoy (intro by E.B. Greenwood, translated by Louise Maude and Aylmer Maude)

16-Jan-20
19 books finished so far.
6,153 pages in the selected books (an average of about 323 pages each).
That's an average of about 19 days per book (assuming no overlap) or 11 days per book (taking actual overlap into consideration), which is equivalent to 18 books (or 6,152 pages) per year. Or 17 pages per day, actually.

Typical number of books in progress simultaneously: 1.

Fiction books: 9 (47%)
Non-fiction books: 10 (53%)